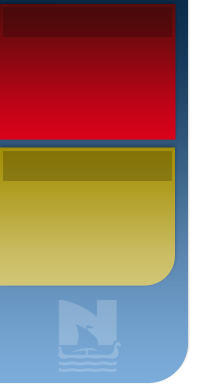 Norse Technologies, Inc. Earns Microsoft Certified Partner Designation

ISV/Software Solution Designation Is Awarded to Norse Technologies

WEST FARGO, ND, December 27, 2007 – Norse Technologies, Inc. ("NTI") announced today that it has earned the highly coveted Microsoft Certified Partner designation in the ISV/Software Solutions area.

The Microsoft Competency designation awarded to NTI recognizes NTI's commitment, expertise, and superiority utilizing Microsoft products and services.

NTI benefits from being a Microsoft Certified Partner by utilizing Microsoft's training resources to build a more knowledgeable staff, utilizing Microsoft's tools to help drive demand for NTI's solutions, closing more sales by taking advantage of Microsoft's sales power to deliver solutions more easily and successfully, and supporting clients through Microsoft's tools to strengthen NTI's client relationships.

Chad Knudson, Chief Executive Officer of NTI, stated, "NTI's partnership with Microsoft provides the organization with the tools necessary to grow in our market niche.

We look forward to developing advanced software techniques that provide our clients additional efficiencies and reduced costs in our current economic climate."

About Norse Technologies, Inc.

Norse Technologies, Inc. is a software development company that specializes in providing automation solutions to corporate clients nationwide, assisting each client in increasing efficiencies, reducing risk, and controlling costs.

Recognized for its intuitive and logic-driven technology, NTI has provided automation solutions for some of the largest financial institutions in the United States for over 15 years.

For additional information about NTI's products and services, please visit

http://www.norsetechnologies.com

.

© 2007 Norse Technologies, Inc.

All Rights Reserved.

NORSE TECHNOLOGIES
1427 Sterling Court
West Fargo, ND 58078
tel. 701.356.5512
fax. 701.356.5514 info@autodocs.com