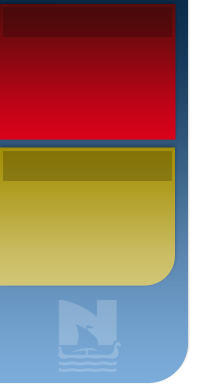 Principals

Chad N.R. Knudson

Chad Knudson graduated Summa Cum Laude from the University of North Dakota (UND) with a Bachelor of Science degree in Computer Science.

Chad has been intentional about acquiring work experience that would equip him with the skills and experience necessary to successfully build and grow his own organization.

While attending the university full-time, he was employed by UND Aerospace as a software engineer on a "blue sky" research and development team building air traffic control simulator software. In addition to his work as a software engineer, Chad worked on the deployment of Novell Netware throughout the Center for Aerospace Sciences and the Scientific Computing Center.

He also worked as a self-employed network consultant throughout his college years.

Upon completing his degree at UND, Chad accepted a position with Information Technologies, Inc., a small consulting firm.

He provided software engineering services to clients located in Denver, Colorado, and gained experience developing software for and working with a wide variety of UNIX platforms.

In addition to the technical experience, Chad gained valuable experience working in a small consulting business.

Chad left Information Technologies Inc. to take up a software development contract with Microsoft in Redmond, Washington.

Initially employed through a technology placement agency, Chad was able to experience first hand the contingent staffing process utilized by temporary agencies and the associated client relationships.

Microsoft offered Chad a position as a full time employee and this provided invaluable experience working for one of the largest software development companies in the world.

While on the Microsoft Works team, Chad worked as a member of the engineering team that designed and built the word processing component of Microsoft Works. During his tenure at Microsoft, he worked on the Microsoft Office and Works software development teams.

Chad has worked in a wide variety of environments from self-employment to large global corporations.

He has leveraged this experience by bringing the best practices of all of the companies and environments in which he has had an opportunity to work to Norse Technologies.

Chad serves as Norse Technologies' Chief Executive Officer and works out of our West Fargo, North Dakota location.

Rebecca R. Knudson

Rebecca (Becky) Knudson graduated Summa Cum Laude from UND with a Bachelor of Business Administration degree in Banking and Financial Economics.

Becky serves as the company's Operations Manager, providing business and organizational expertise.

Becky also works out of our West Fargo, North Dakota location.

In addition to her formal business education, Becky's business career included supervising loan document processors who prepared both consumer and commercial loan documents at Community First Bancshares, a $6 billion financial institution.

Her group was responsible for preparing the loan documents for branches within the Community First 11 state footprint.

Many laws and regulations (both federal and state-specific) had to be adhered to, and Becky was responsible for overseeing the preparation of these documents.

Becky then went on to serve in a compliance capacity for Bank of the West, a $50 billion financial institution.

In this role, she gained expertise in bank regulation and how financial institutions need to adhere to these regulations through implementing policies, procedures, and systems that would ensure compliance.

During this time, Becky attended the American Banker's Association National Compliance School, a highly intense academia that involved the study of both consumer and commercial bank regulations.

These two roles provided her with a perfect background for serving as Norse Technologies' Operations Manager.

Becky understands the needs of our clients from a loan processor, supervisor, and compliance perspective.

These needs include a high-quality product that is easy to learn (as there can be a high-turnover rate with loan document processors), fast in production time, and modifiable to meet the requirements of the financial institution.

She is able to take the client's needs and requirements and incorporate them into product improvements.

NORSE TECHNOLOGIES
1427 Sterling Court
West Fargo, ND 58078
tel. 701.356.5512
fax. 701.356.5514 info@autodocs.com